Podcast: Play in new window | Download (Duration: 49:07 — 89.9MB)
Modo is the first car-sharing co-operative in North America, incorporated in 1997 in Vancouver, BC.  It recently had its AGM, where sustainable growth and commitment to its members seemed to be main themes of the night.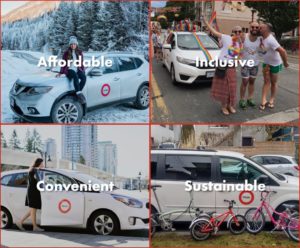 In this episode we talk to Modo's CEO, Patrick Nangle, about his journey into the co-op world, what some take-aways from this year's AGM were, and where Modo is headed next! You'll also hear from members themselves, talking about what made them want to join Modo in the first place, and what they thought of the AGM.
Find out more at modo.coop and follow them on twitter @modo_carcoop
This episode first aired on April 23, 2019.