Podcast: Play in new window | Download (Duration: 1:00:04 — 55.1MB)
The Youth Excellence Society (YES) has been providing leadership training to British Columbia's youth through the support of the province's co-operative and credit union sector for 45 years. This has continued through the COVID-19 pandemic with a series of "Care Package" podcasts offering support and humor to youth around BC. The pandemic has meant that YES Camps won't run during the summer of 2020 (this fact was confirmed after the episode aired). But youth know they can always count on each other and friends at The YES to keep them going, through good times and bad.
Executive Director Chelsea Lake explains.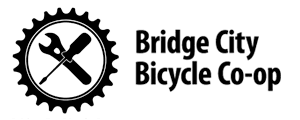 The 2nd part of our show features the Bridge City Bike Co-op (BCBC). Located in Saskatoon, BCBC is a community-owned co-operative housed on the premises of the Core Neighbourhood Youth Co-op. At BCBC, youth and adults of all ages can learn how to fix their own bikes or build a bike using donated frames and parts. It aims to help people make cycling a part of their everyday lives and create a strong, healthy, accessible and environmentally sound community.
We spoke with Stan Yu of the Co-op to find out more. Have a listen.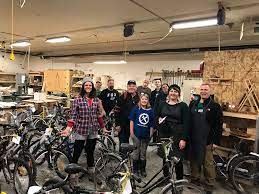 This episode originally aired on May 26, 2020.