Podcast: Play in new window | Download (Duration: 58:44 — 98.8MB)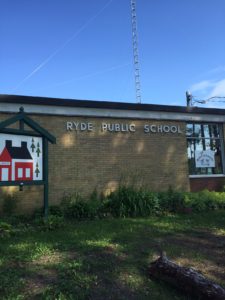 In July 2017, I visited the Ryde Community Co-operative in rural Ryde, Ontario. It's a beautiful region in the District of Muskoka, pastoral, rolling, dotted with farms, cottages and a history of people working together towards common goals.
I was lucky enough to spend the morning with a great group of gals and over coffee and conversation, I learned how the community fought to keep its two-room public school and eventually created a co-op there. That co-op has something for everyone and they all pitch in to keep it going.
So have a listen to the story of the Ryde Community Co-operative and I'm sure you'll be inspired as I was.
For more information about the co-op go to: rydecommunityco-op.com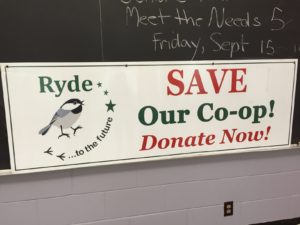 To contact Co-op Developer Phyllis Winnington-Ingram about her Community Co-operative Model email – phyllis@winnington-ingram.com
To learn more about the history of Ryde take a trip along the barn quilt trail – rydebarnquilttrail.com