Podcast: Play in new window | Download (Duration: 51:03 — 46.8MB)
This is an episode of our From the Archives series, where shows that got lost in our private archives now get their chance to shine. Because of the changing nature of time, some information may be outdated.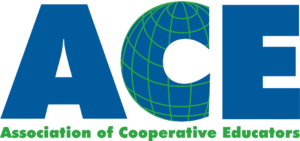 The Association of Cooperative Educators (ACE) has been a leading figure in co-op education since its founding in 1965. As an international association, its reach extends all over the world, and its impact has proven tremendous. 
In this episode we talk to Sarah Pike, Executive Director of ACE, about its history, why it exists, who it serves, and who participates. We also learn more about the type of work that ACE does today, and the type of collaboration with researchers, workers, and co-op enthusiasts that it achieves.
You can find out more about their current programs at ace.coop
This episode originally aired on April 26, 2016.