Podcast: Play in new window | Download (Duration: 59:58 — 92.8MB)
How are co-ops managing during the pandemic?
What's the latest news on post-pandemic economic recovery? What role will co-ops play?
Listen to our monthly checkins for August 4th, 2020 and get the latest information. 
Our guest panel 
John Kay, President of the board Co-ops and Mutuals of Canada, Vice-Chair of the BC Co-operative Association, and CEO of Realize Strategies Co-op
Thom Armstrong, CEO, Co-operative Housing Federation of BC
Ross Gentleman, Former General Manager of CCEC Credit Union and a blogger on credit union matters at CuFutures.ca
Tonight's discussion topics include 
Economic Impacts

Buying local with our shortened supply chains
Retail co-ops 
Mountain Equipment Co-op (MEC) 
Federal discussions on economic recovery
Looking forward to the next budget in February 2021

 Credit Unions Impacts

Lower interest rates 
Federal programs for loans 
Relief for consumers 
Growing consumer deposits (saving)

Housing Impacts 

Massive response to COVID-19 needs
Local housing purchase in hotels but where are the needed supports
Despite unprecedented housing investments, for every affordable home created, three homes are being lost
Lack of political will
City lease negotiations (yes, still an ongoing discussion, however an end may be in sight!) 
Special Guest: Adam Trott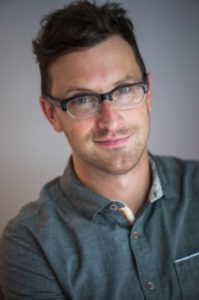 Adam is the first place winner of the St. Mary's University – International Centre for Co-operative Management's essay competition #Co-ops4JustEconomy, answering the question, What role can co-operative play to energize a just economy post-pandemic?
Adam Trott is a recent graduate of a Masters in Co-operative and Credit Union Management from St. Mary's University. He works as the Director of Member Relations for Shared Capital Cooperative, a national CDFI loan fund that connects co-ops and capital to build economic democracy. He is also the Executive Director of the Valley Alliance of Worker Co-operatives, a co-op of worker co-ops that supports, develops and educates about and for worker co-operatives. Adam spent 13 years as a worker/member of Collective Copies, a collectively managed worker co-op and union shop offering full service printing and book-binding services in western Massachusetts. 
Adam shares his thoughts on how co-ops can help build a better world and much more. Have a listen to the full interview.