Podcast: Play in new window | Download (Duration: 50:16 — 46.1MB)
This is an episode of our From the Archives series, where shows that got lost in our private archives now get their chance to shine. Because of the changing nature of time, some information may be outdated.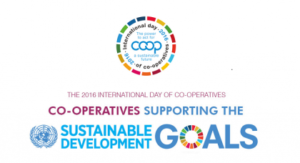 United Nations Secretary-General Ban Ki-moon, on the occasion of the 2016 International Day of Co-operatives, July 2nd 2016, said:
"I urge Governments to create an enabling environment for cooperatives to thrive and grow. Let us harness the power of co-operatives to achieve the SDGs and create a world of dignity and opportunity for all."
In this episode we speak to Michael Casey, Executive Director of the Canadian Co-operative Association (CCA) and the Co-operative Development Foundation of Canada (CDF) since April 2015, previously holding senior executive position with Arctic Co-operatives and Canadian Arctic Producers, with more than 10 years of experience in global development.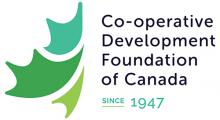 Michael explains to us the role that co-operatives have to play in achieving the UN's 2030 Sustainable Development Goals. We focus on the CDF, an organization that raises funds in support of co-operative and credit union development programming to reduce global poverty, and the CCA, which delivers projects on behalf of CDF.
This episode originally aired on July 12, 2016.