Podcast: Play in new window | Download (Duration: 52:28 — 90.2MB)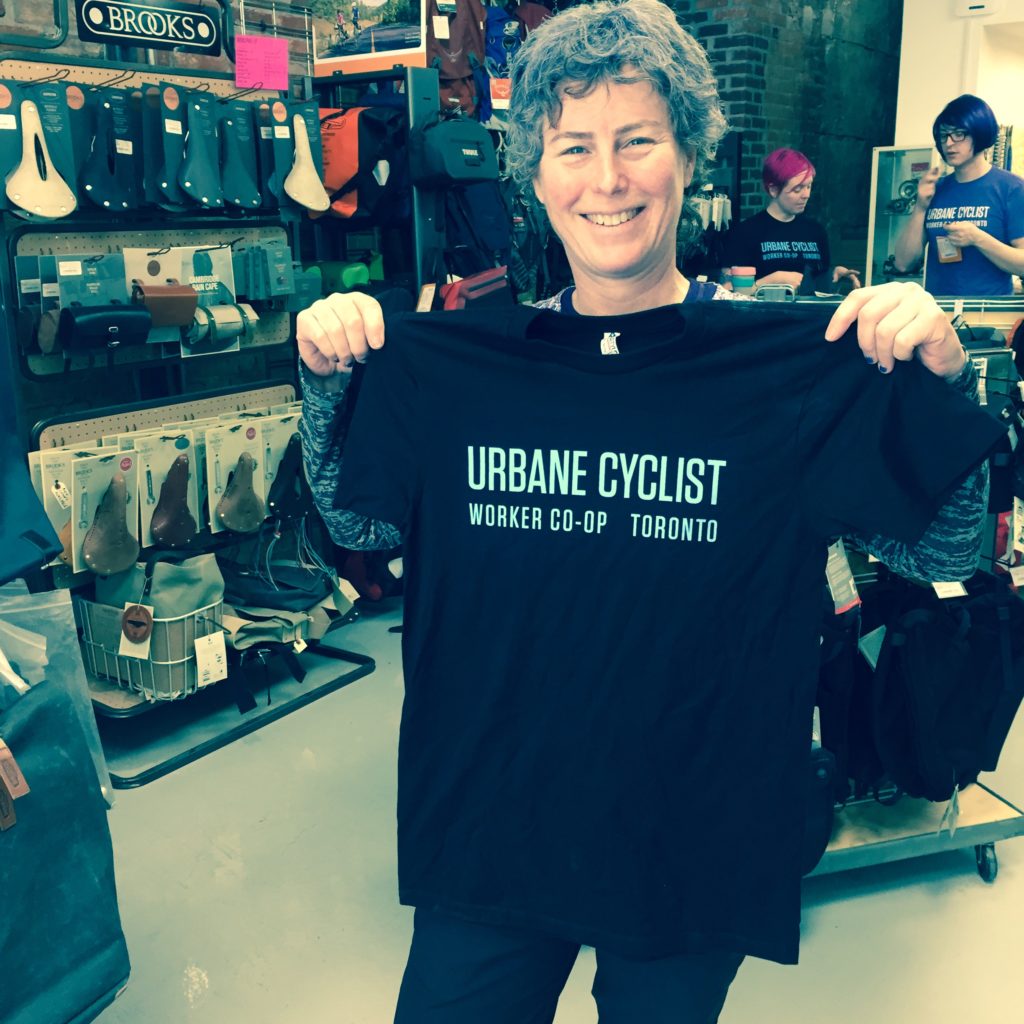 During Spring Break 2016 I went to visit family in Toronto and do my first interview for Each for All. That's Reba Plummer, co-executive director of the Urbane Cyclist worker-coop which began in 1997. She's in the new store on College Street in the heart of the city and right on a very busy commuter bike route. Reba loves bikes – she's been a bike messenger, created her own line of messenger bags, takes cycling holidays, loves the cycling lifestyle, and is a cycling activist. She took me on a tour of the store, which was brand spanking new, I saw the warehouse, parts department, lunchroom, etc. Then we sat down for a discussion. I asked Reba how this worker co-op first got started?
For more information about Urbane Cyclist go their  website
Website: ucycle.com
Reba Plummer is also on the Board of Directors of the Canadian Worker Co-operative Federation which just had its annual conference in Vancouver Nov. 3-5.
Music used tonight
Queen – Bicycle Race
https://www.youtube.com/watch?v=GugsCdLHm-Q
Women Around The World At Work – Martha and The Muffins
https://www.youtube.com/watch?v=1T-z23yWHf4
Old Man Luedecke – I Quit My Job