Podcast: Play in new window | Download (Duration: 27:08 — 24.9MB)
This is an episode of our From the Archives series, where shows that got lost in our private archives now get their chance to shine. Because of the changing nature of time, some information may be outdated.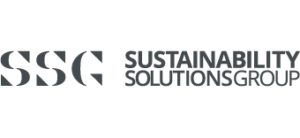 Sustainability Solutions Group (SSG), is a worker co-op of diverse disciplines, personalities, cultures, and expertise working on sustainability challenges faced by communities. They describe themselves as a "full-service sustainability firm", which means their services include community planning, climate change mitigation, green buildings/LEED, and agricultural planning.
Our guests are:
SSG Director Jeremy Murphy, an urban planner and sustainability specialist, and co-founder and Director of HiVE Vancouver , and
SSG Associate Julia Meyer-MacLeod, who came to SSG as a Green Building consultant. She contributes to projects including: community and corporate energy and emissions planning, climate action planning, sustainability management and policy analysis.
Both come from having just attended the 2015 United Nations Climate Change Conference in Paris. They tell us about how that went, as well as the role that their co-op, and co-ops more generally, play in the sustainable development movement.
This episode originally aired on Jan 5, 2016.