Podcast: Play in new window | Download (Duration: 9:48 — 9.0MB)
This show is our first in depth look at the 2018 CASC Conference that took place at the University of Regina from May 30th to June 1st, 2018. In tonight's program we'll learn the ins and outs of the CASC Conference from Fiona Duguid as she is interviewed by Each for All's Dale McGladdery. Followed by a Paper Session by Joshua Noble on the Trends in Credit Union Mergers in Saskatchewan. Mitch Diamantopoulos will close out the show with a Session on Journalism, Crisis, and the Co-op Alternative.
This show is a partnership between CASC and Each For All to share research on co-operatives with a wide audience. 
Show Media:
CASC Introduction with Fiona Duguid
Paper Session: Trends in Credit Union Mergers in Saskatchewan with Joshua Noble
Paper Session: Journalism, Crisis, and the Co-op Alternative with Mitch Diamantopoulos
Guest Information:
Fiona Duguid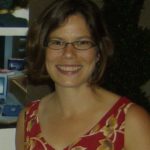 Fiona Duguid (PhD) is a researcher based out of Chelsea, Quebec. She previously worked for the Co-operatives Secretariat for the Government of Canada and the Canadian Co-operative Association. She conducts research focusing on co-operatives, social economy, sustainability and community economic development. She is a Research Fellow with the Centre of Excellence on Accounting and Reporting of Co-operatives, Saint Mary's University (SMU), and an instructor in the SMU Co-operative Business Management program, as well as the MBA program (CED) at Cape Breton University. She is President of the Canadian Association for the Study of Co-operation (CASC).
Joshua Noble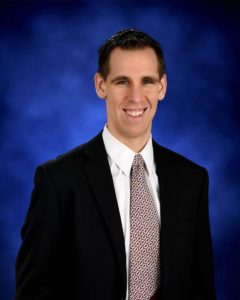 Josh Noble is the Manager of Innovation with Unity Credit Union based in Unity, Saskatchewan.  Josh holds his Masters of Communications and Technology from University of Alberta and his Graduate Diploma in Cooperative Management from Saint Mary's University.  Saskatchewan born and raised, Josh has cooperatives in his blood as his community is closely tied to the Coop, Credit Union, and (formerly) the Wheat Pool.  In his work as a practitioner and academic Josh seeks to advance the vision and purpose of cooperatives.
Mitch Diamantopolos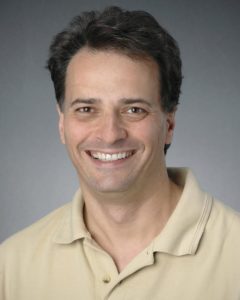 A founder of two of Saskatchewan's independent mass media outlets (Planet S in Saskatoon in 2002 and Prairie Dog in Regina in 1993), Mitch has over fifteen years of front-line experience in reporting, editing, publishing and alt-weekly journalism. Mitch served as the University of Regina School of Journalism's Department Head from 2007 to 2015, leading the launch of the Prairies' first graduate journalism program. At the undergraduate level he teaches Sociology of Mass Communications; Media, Power and Society for Journalists; and Contemporary Topics in Journalism. At the graduate level, he teaches Media and Journalism History; and Theories of Media and Journalism in Society. His community-based research with Regina's Prairie Dog and Saskatoon's Planet S currently focuses on the role of non-profit and community partnership models in protecting independent journalism in this turbulent period.
CASC Conference 2018 Presentation Descriptions
Trends in Credit Union Mergers in Saskatchewan: A look back and forward
Joshua Noble – Unity Credit Union
The numbers of credit unions reached its high point in 1965 with 301 credit unions. Over the last fifty-plus years that number has been steadily declining – reaching just 46 in 2016. As centralization has quietly and persistently rewrote the credit union landscape of Saskatchewan, several questions are left to open to investigation: does the credit union movement still fulfill the promises of its foundation? What does relevance look like in an increasingly sophisticated capitalist economy? And perhaps most interesting, is there a manifest destiny for Saskatchewan credit unions – and in the era of federal credit unions – of all Canadian credit unions? This paper explores these questions by reviewing the history of Saskatchewan mergers and exploring various visions for the future of the credit union movement.
Journalism, crisis and the cooperative alternative: The case of Regina's prairie dog magazine (1993-)
Mitch Diamantopoulos – University of Regina & Hullabaloo Publishing Workers Co-operative
The ad-driven business model for journalism is broken. Newspaper closures, downsizing, layoffs and the proliferation of news deserts all testify to the severity of the crisis. Is the failure of investor-driven journalism an opportunity for cooperative alternatives? To better illuminate this question, this paper touches on the origins, growth, crises and reinvention of one award-winning media innovation. Regina's prairie dog magazine is a worker co-operative. It has published continuously for 25 years, reaching a third of the city's adult population. Its past achievements highlight how workers can successfully deliver important public goods where the investor-driven model has failed. Similarly, its present efforts at reinvention suggest how other cooperative media alternatives might reposition in the current crisis context. Against the rising tide of nihilistic resignation about journalism and democratic possibilities, this case study provides a stark contrast.