Podcast: Play in new window | Download (Duration: 1:00:01 — 103.1MB)
On International Women's Day, there is war in Ukraine and the world is realizing what that means for us all, for gender equality and for the co-operative movement. 
CDF programs in Ukraine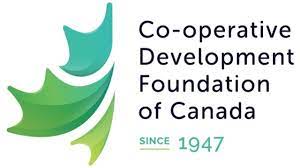 The Co-operative Development Foundation of Canada has staff in the Ukraine working on the project Supporting Economic Prosperity for Women and Internally Displaced Persons in Ukraine (SEW Ukraine). Benoit André, Executive Director of CDF, fills us in on the important history of co-operatives in the region, the CDF and its co-operative ethics. 
For more than 75 years (1947), CDF Canada has been helping partners in Asia, Africa, the Americas and Eastern Europe. The project in the Ukraine is not unique.
Please click here to learn more about CDF's programs and to donate to the urgent campaign to help the people of Ukraine.
BC Co-op Association Newcomers Program

People coming to BC or Alberta as immigrants or refugees will soon have help starting businesses or co-ops. In this interview with Iva Jankovich, Manager of Research and Education partnerships for BCCA/ACCA, we hear about this new initiative called In Our Hands.