Podcast: Play in new window | Download (Duration: 49:41 — 45.6MB)
This is an episode of our From the Archives series, where shows that got lost in our private archives now get their chance to shine. Because of the changing nature of time, some information may be outdated. 

On tonight's show we travel to Nelson, in British Columbia's Kootenay region. Nelson got its start thanks to silver mining the late 1800's, but has reinvented itself a number of times since then. Today, it has a vibrant co-op scene, including Kootenay Co-op Radio CJLY, Kootenay Car Share, and the Kootenay Country Food Co-op. 
Our guests tonight come all the way from core co-operative initiatives in Nelson: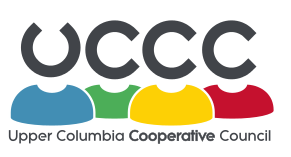 Zoe Creighton, Council Coordinator for the Upper Columbia Co-op Council, and
Prudence-Elise Breton, Executive Coordinator of the Kootenay Boundary Community Services Co-operative (The Koop).
This episode originally aired on May 26, 2015.