Podcast: Play in new window | Download (Duration: 48:13 — 44.2MB)
About five years ago, Federated Co-ops Limited, (FCL) a very large player in the co-operative sector in Western Canada, became concerned about the lack of co-op development in rural and Indigenous communities. So they asked The Centre for the Study of Co-operatives at the University of Saskatoon, to find out why.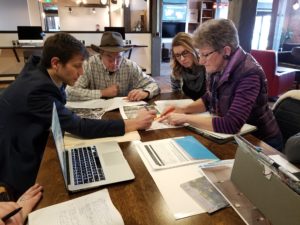 Research revealed that more knowledge and tools for creating co-ops was required. So FCL launched "Co-operatives First" with the goal of building as many co-ops as possible in the west.
Listen as Executive Director Audra Krueger explains how her team helps develop co-ops based on local needs and continues to sustain these organizations once they get off the ground.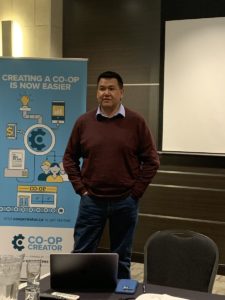 Then we examine one such co-op still in its youth, but starting to make a difference for its members. That's the Indigenous Technical Services Co-op of Saskatchewan. Executive Director Tim Asnana says collaborating with Co-operatives First has been invaluable every step of the way! 
For a wonderful wealth of resources all co-operators can use, check out the Co-operatives First website, at cooperativesfirst.com.
This episode originally aired on April 9, 2019