Podcast: Play in new window | Download (Duration: 1:00:16 — 69.0MB)
In British Columbia and across the country, affordable housing remains out-of-reach for many as there is not enough stock being built and older purpose-built rentals are being torn down or converted to pricey condos. Homelessness is increasing with people sheltering in parks, vehicles and on the streets. Even co-op housing on city-owned lands face uncertainty as leases are up for renewal and who knows at what cost?
We speak with Thom Armstrong, Chief Executive Officer of The Co-operative Housing Federation of B.C. and an advocate for affordable housing, to find out what's being done and where to from here? That's in part 1 of the program.
Then we focus on food insecurity which has been made even worse by the COVID-19 pandemic. Across Canada and the United States, people have step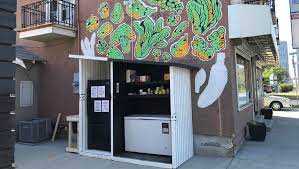 ped up to help their neighbours by creating community fridges.
Alice Lam, co-founder of the Calgary Community Fridge, explains.