Podcast: Play in new window | Download (Duration: 31:01 — 42.6MB)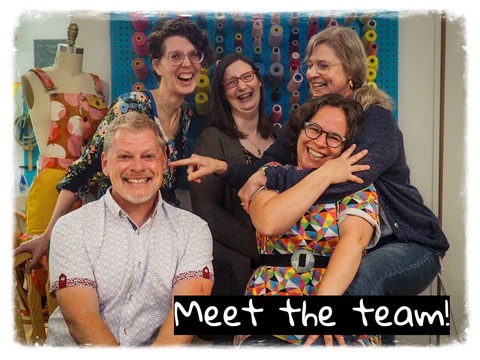 In the heart of Victoria, British Columbia, a remarkable transformation story has been threaded by The Make House. What started as a 10-year-old sole proprietorship blossomed into a worker co-operative in December 2022. Host Robin Puga had an enlightening conversation with Tanya King, Studio Manager and Board Vice-President, unraveling the journey behind this creative pivot.
From Sole Proprietorship to Co-operative Model: The Make House began as a sole proprietorship. Faced with the prospect of the owner selling the business, the staff team decided to reimagine the future of The Make House. The decision to shift to a worker co-operative model was fueled by a desire to deepen their community roots and engage in democratic decision-making. The Make House, through this transition, redefined its business ethos to better reflect its values and community-focused spirit.
The Role of CWCF and Thrive Impact Fund: The Canadian Worker Co-op Federation (CWCF) played a pivotal role in this transformation, providing essential training and mentorship. These resources helped the team navigate the complexities of shifting to a co-operative structure. Furthermore, the Thrive Impact Fund supported them with startup funding and grants, crucial for the stages of their cooperative journey.
The Structure of the Co-operative: The Make House is not just a business but a collective dream of five worker-owners who also serve on the board. This structure exemplifies the co-operative principle of democratic member control, with other workers progressively moving towards membership.
Threefold Impact: The Make House's commitment extends beyond just business. Their operations are rooted in creating a threefold impact:
Community Engagement: By being a vibrant community space offering classes and events.
Economic Impact: Through the promotion of economic activities within the community.
Ecological Responsibility: Emphasizing sustainable practices in their operations.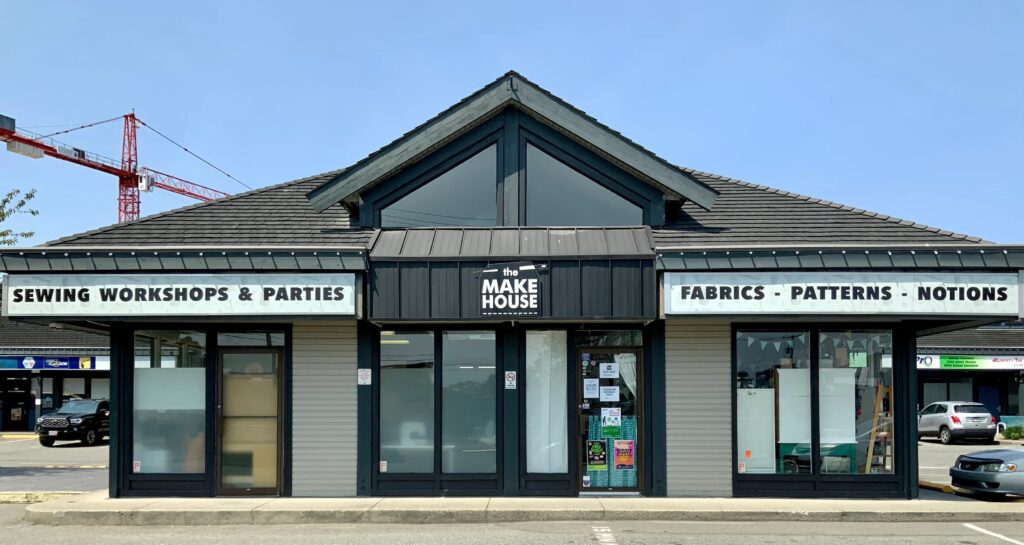 Services and Offerings: The Make House stands out as a creative hub, offering a range of classes, alongside sales of fabrics, tools, and crafting kits. Their on
line platform extends their reach, allowing them to connect with a wider audience and share their unique offerings beyond local boundaries.
Pearls of Wisdom for Transitioning to a Co-op: Tanya King shares valuable insights for those considering a similar transition:
Patience and perseverance are vital in navigating the transition.
Thorough research is crucial to understand the nuances of a co-operative model.
Be prepared to overcome bureaucratic and logistical challenges, like registering for a business number with the CRA.
Embrace the learning curve and seek support from organizations like the CWCF.
The Make House's story is more than a business transition; it's about stitching a new social fabric based on co-operation, community, and sustainability. Their journey is a beacon of inspiration for others in the creative sector, showcasing the transformative power of the co-operative model.
---
Feeling inspired by The Make House's story? If you're exploring the idea of converting a business into a worker-owned cooperative, connect with the Canadian Worker Co-op Federation or your local co-operative association for guidance and support. And for more inspiring co-operative stories, tune into Each For All: The Co-operative Connection.