Podcast: Play in new window | Download (Duration: 1:00:39 — 55.5MB)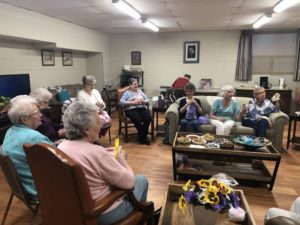 The COVID-19 pandemic has shone a spotlight on the inadequacies of long-term care for seniors with high rates of infection and subsequent deaths in these institutions. Moreover, the isolation, already felt by so many residents, has been made worse as family and caregiver visits were put on hold, only now beginning to resume in limited ways.
But in Kingston, Ontario there is an alternative program where seniors living in a private apartment building are creating their own community and with support, are aging well at home. Oasis Senior Supportive Living Inc. is a non-profit, collaborative program designed to strengthen and sustain elders by offering opportunities to socialize, stay physically fit and receive good nutrition, all in a spirit of fellowship. It also recognizes the importance of self-determination for seniors with services based on the needs and wishes of Oasis members. This innovative program can reduce the need for long-term care in the first place and operates at a fraction of the cost.
Many residents are in their 80s and 90s, and say they are doing well even during the pandemic because they have each other. Have a listen.