Podcast: Play in new window | Download (Duration: 1:00:01 — 68.4MB)
We spoke with Dan Brunette, Director of Advocacy and Partnerships with Co-ops and Mutuals Canada about CMC's work to raise awareness of the co-operative model with the federal government.  He offered several ideas that can be used by anyone who would like to leverage the current election period as means to raise co-op awareness, through effective grassroots advocacy activities.
1) Seize opportunities to ask the simple question : "What is your party's position towards co-operatives and mutuals?"
2) Share co-op links and forward comments from speeches, questions & answers periods, and social media posts to Co-operatives and Mutuals Canada (dbrunette@canada.coop) and your provincial and/territorial association.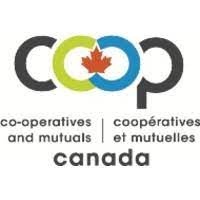 3) Familiarize yourself with current priorities and share them with candidates.
 The Map of Co-operatives and Mutuals in Canada.  And also participate in the Co-ops and Covid 19 survey.
We also had a lengthy discussion with Thom Armstrong, CEO of the Co-operative Housing Federation of BC, about the Vote Housing campaign which offers lots of strategies to advocate for deeply affordable housing and an end to homelessness.
Have a listen.